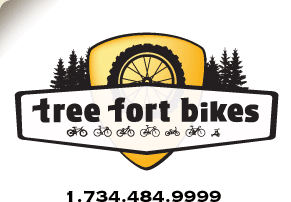 Product ID: 333222365612

all about the
White Industries Eno Freewheel, 16t-19t
Traditionally, the freewheel have been considered a disposable component and one that should be replaced on a regular basis. It is our belief that when you invest in your drivetrain you should expect your gearing to be of sufficient quality and durability to allow more time for riding and less for repairing and replacing components. We set out to create and manufacture a freewheel that would be durable, reliable, and easily maintained.
The ENO is the answer.The freewheel utilizes a sealed cartridge bearing instead of a loose ball system. There are two advantages to the cartridge bearing: It is sealed from elements like mud, grit, and water. Plus, the bearing is nicely contained in one simple unit, easily pulled and replaced when worn.
The ENO freewheel features a machined inner driver and machined outer gear case resulting in a freewheel that runs concentrically without the tight and loose spots common to other freewheels. A 36 point engagement system and a case hardened, nickel electro-plated outer gear case make this freewheel a perfect addition to your single speed.
For use with 8-speed, 3/32" chains
The 16t has a blue lockring, all other sizes have a red lockring
Made in the USA

questions about the
White Industries Eno Freewheel, 16t-19t
asked by:
A Visitor
Will this freewheel work for the 26 inch blocks flyer bmx bike
answered by:
canteau
It will if the hub on the bike has standard BSA freewheel threading.
asked by:
A Visitor
Do you sell just the outer replacement teeth?
answered by:
smulder
answered by:
mwirth
They do not. Thanks!
asked by:
A Visitor
Is it loud?

answered by:
canteau
White Industries do make more noise when freewheeling vs a basic cheap throw away freewheel do to the stronger engagement and tight tolerances.
asked by:
A Visitor
What's the immediate effect I can feel by replacing my shimano mx 17t freewheel?
answered by:
mwirth
You will immediately noticed the increased engagement. Thanks!
asked by:
A Visitor
will this work on a Fuji Classic?
answered by:
canteau
If the hub uses a standard threaded freewheel it should.
asked by:
A Visitor
Which one fits the 1/8 inch track chain?
answered by:
canteau
The White Industries ENO freewheels are designed to fit a 3/32" chain, but will also work with an 1/8" chain.
asked by:
A Visitor
Does this cog fit on the mavic ellipse rim?

answered by:
mwirth
So long as your hub is English threaded than it will work just fine. Thanks!
asked by:
A Visitor
Will this work on Fuji track bike?
answered by:
canteau
If your Fuji track bike has both fixed threading and standard BSA freewheel threading on the opposite side, yes.

If the hub is fixed only, no
asked by:
A Visitor
How many points of engagement?
answered by:
mwirth
The ENO has 36 points of engagement and the ENO Trials has 72 points of engagement. Thanks!
asked by:
indio218
will this freewheel fit a KISS Phil Wood hub?
answered by:
mlewis
Yes, as long as it's threaded for a freewheel instead of fixed gear.
asked by:
A Visitor
When is says colour silver is that the central ring shown as red in the photo?
answered by:
mlewis
No, silver refers to the color of the cog itself. The inner ring will be blue on a 16t, and red on 17t and up.
asked by:
A Visitor
I'm looking to convert a campy english cassette type hub to single speed, will this wo
answered by:
canteau
This freewheel is made to fit English threaded freewheel hubs. If the hub was set up for a multi-speed freewheel the axle spacers will need to be re-arranged and the wheel re-dished so that the hub sits in the center of the dropouts and proper chainline is achieved.
asked by:
jtmorris
Which is the appropriate Park freewheel removal tool for the Eno?
answered by:
cbuijk
White Industries manufactures a freewheel removal tool designed specifically for White Industries freewheels; check it out at http://www.treefortbikes.com/product/333222367678/281/White-Industries-Freewheel.html. While a Park Tool FR-6 would also work, the White Industries remover is designed to mate more closely with the White Industries freewheel.
asked by:
A Visitor
I've heard this is pretty much the best and longest lasting freewheel I can get. True?
answered by:
bhardy
The White Industries Eno Freewheel is the only freewheel we are aware of that features fully servicable and replaceable cartridge bearings instead of an unservicable loose-ball system. If there's a better freewheel out there, we haven't seen it.

your
90
log-in
to get credit for your question