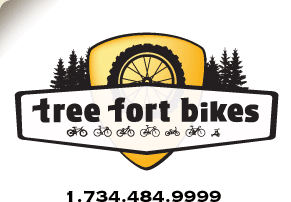 Product ID: 333222352900

all about the
Edge Composites 1.0 Carbon Road Fork
Using a proprietary finish net molding process, our forks are 100 percent molded carbon fiber, from steerer to dropout. There's no co-molding, bonding, drilling or cutting involved in the construction of our forks, even down to the brake holes. The result is durability, efficiency and responsiveness.

The Edge Composites 1.0 Road Fork features:
Weighing a scant 285 grams with an uncut steerer,
Arguably the safest lightweight fork on the planet.
No weight limit and is designed for the rigors of day-to-day riding.
The choice of performance driven racers and component aficionados.

questions about the
Edge Composites 1.0 Carbon Road Fork
asked by:
A Visitor
answered by:
bhardy
As of 01-19-2011, the in-stock forks had the same graphics as pictured. Due to rapid inventory turnover we cannot guarantee that Edge Composites will not alter the fork graphics in the future.

your
90
log-in
to get credit for your question