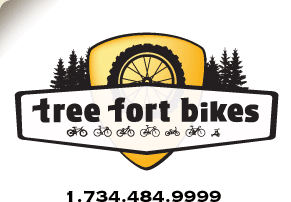 Product ID: 333222352069

Tomac Small Block 8 700 x 35mm DTC Folding Tire
0 available in-store, 9 available online
all about the
Kenda Tomac Small Block 8 700 x 35mm DTC Folding Tire
The Tomac Small Block 8 is an excellent hard pack XC race tire that has also become a favorite all-around tire for those who like to commute and ride trails on the same bike.
DTC - Dual Tread Compound offers cornering grip with faster center line acceleration

8 smaller Nevegal knobs across the tire for grip on hardpack conditions

One of the fastest rolling tires in the Kenda Premium line

Kenda endorses the use of fluid based sealants only is specifically designated Kenda sealant compatible tire

The use of of fluid based sealants in any tube type or UST tubeless type tires is not recomended and will void any warranty claims

120 tpi

questions about the
Kenda Tomac Small Block 8 700 x 35mm DTC Folding Tire
asked by:
A Visitor
What is the tire pressure window for this tire?
answered by:
cjsears
Kenda only lists the maximum pressure of 85 psi. Thanks
asked by:
A Visitor
is the KSCT version for running tubeless?
answered by:
t.young
"KENDA SCT is the modification of existing Kenda tire technologies making them now compatible with fluid based tubeless conversion systems."

This is not a SCT tire.
asked by:
A Visitor
Will these clear the calipers on a Salsa Casseroll? Salsa claims up to 37mm road tires.
answered by:
t.young
The width of the tire depends on the rim that they're mounted on. Without actually trying it out, it's tough to say if it'll work.
asked by:
A Visitor
The Kenda Small Block 8 comes in a 700 X 35C...is the actual width really 35 mm?
answered by:
mwirth
The labeled width is 35mm but it is important to keep in mind that once installed the width may vary a bit due to rim sizes.
asked by:
A Visitor
Is this the widest version of the small block 8 CX tire?
answered by:
canteau
Yes the Kenda Small Block 8 CX comes in 700x32c and 700x35c.

It also comes in a 29x2.1 which is a 700x54c.

your
90
log-in
to get credit for your question