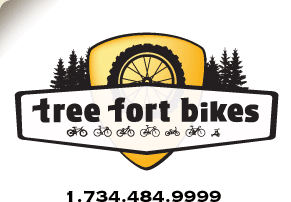 Product ID: 333222351494

Dyad 700c Touring/29er Rim

all about the
Velocity Dyad 700c Touring/29er Rim
Velocity Dyad is a wider rim (24mm wide) making it a great choice for loaded touring, commuting, a tandem, cruiser or even a 29'er.
Additional colors and sizes may be available through special order

questions about the
Velocity Dyad 700c Touring/29er Rim
asked by:
A Visitor
What type of Alloy are these from?
answered by:
awilson
Velocity doesn't provide with that information unfortunately.
asked by:
A Visitor
Is this machined sidewall?
answered by:
jrichard
This is a machined sidewall rim!

your
90
log-in
to get credit for your question