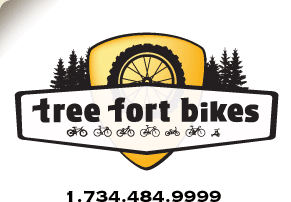 Product ID: 333222349285

Mount & Ground W160 26 x 1.9 Studded Tire
all about the
Nokian Mount & Ground W160 26 x 1.9 Studded Tire
The Nokian Mount & Ground W160 26" x 50mm Mountain Tire features 160 steel studs and skinwall OLC structure with 61 ShA Carbon Silica tread for all-around use and extreme conditions.

Mount & Ground W160
Skinwall OLC structure with 61 ShA Carbon Silica tread for all-around use and extreme conditions
160 steel studs
It is not uncommon to lose 5-10 studs during normal use due to friction. This does not affect performance and is not considered a defect for warranty claims.

questions about the
Nokian Mount & Ground W160 26 x 1.9 Studded Tire
asked by:
A Visitor
have you got 28'' size?
answered by:
t.young
No, just 26.
asked by:
A Visitor
Can you tell me whether these tires will fit on Araya RM 20 rims?
answered by:
canteau
The Araya RM-20 was available in several ISO diameters. If the ones you have are ISO 559 then they will work just fine.
asked by:
A Visitor
What is the correct direction to mount these tires?
answered by:
cmcmann
Mount these with the "V" pointing forward.
asked by:
A Visitor
Are these studs replaceable?
answered by:
cmcmann
Yes, in fact Nokian studs are great replacements for the studs in other brands of studded tires as well.
asked by:
A Visitor
Do you mount rear tire in opposite direction for better traction?
answered by:
anonymous
V-shaped tread lugs are modeled after those on the drive wheels of farm tractors. The purpose of the V is to drive mud OUT of the tire when the tire is slipping and the contact patch of the tire is moving in relationship to the mud surface. This gives more traction than allowing the mud to build up in the tread, as rubber against mud provides more friction than mud against mud. A similar effect can be gained on snow, which is why some people mount the front tire with the V facing the back of the bike, since the front tire contact patch would only be moving in respect to the snowy (or muddy) ground while braking.
answered by:
smulder
Though I've seen people do that with non-studded tires it really should not be necessary as the studs of the tire should provide ample traction by really digging in and cutting the frozen layers. Should you be in muddy situations I can see that being something at least to try.

your
90
log-in
to get credit for your question