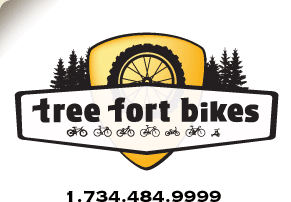 Product ID: 333222346633

Chainring 42t x 130mm Stainless Steel
2 available in-store, 31 available online
all about the
Surly Chainring 42t x 130mm Stainless Steel
On a drivetrain with a steel chain and steel cogs, why wouldn't you want to use a steel chainring? Most chainrings on the market are made from aluminum, which is 35% softer than stainless steel. A softer metal means a shorter lifespan. Enter the Surly Stainless Steel chainring, made from 304 grade stainless. You can now have an all-steel drivetrain that will love you long time. Stainless, as it's name implies, is a rust and corrosion-resistant alloy steel that is known for it's toughness. Like all things mechanical, it will eventually wear out. When it does, simply flip the chainring around and you'll get another lifespan out of it.
The Surly stainless steel chainring is ideal for single-speed, fixed gear or tandem timing chain applications. It is not ramped or pinned for shifting assistance, so shifting will be a bit slower if using these with a front derailleur.
The 94bcd,104bcd and 110bcd x 34/35/36t chainrings are made with a 2.2-2.3mm thick stock plate and work best with 5-8 speed chains. Many folks are using these on 9 speed drivetrains but this can often results in a "tight fit" right out of the box (This will loosen up and shifting should improve after the chain breaks in). The 110bcd 38-50t and all 130bcd chainrings are machine finished to have a 2.1mm tooth thickness and thus work fine with 9spd chains.
No ramps or shift gates

Made from 304 stainless

questions about the
Surly Chainring 42t x 130mm Stainless Steel
asked by:
A Visitor
Can this chainring be used in a origon 8 crank as a single sprocket?
answered by:
canteau
It will provided that the crank is 130 bcd and you use single speed chainring bolts.

your
90
log-in
to get credit for your question