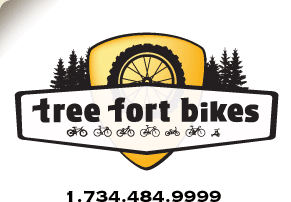 Product ID: 333222343865

Sora BR-3400 Brake Caliper (Front or Rear)
all about the
Shimano Sora BR-3400 Brake Caliper (Front or Rear)
Item Specifications
Brake Type
Road Caliper - Short Reach
Brake Reach
39-49 mm
Brake Lever Actuation
Short Pull
Brake Usage F/R
Front
Hub/Brake Compatibility
Rim Brake

questions about the
Shimano Sora BR-3400 Brake Caliper (Front or Rear)
asked by:
A Visitor
do all road bikes use the same size brake calipers?

answered by:
s.myers
Not all - most use short reach calipers like this one. Road bikes designed around the use of larger tires and fenders will take long reach brakes such as Tektro R730s or Shimano R600s.
asked by:
A Visitor
Is there any difference between the front and rear shimano sora brakes?
answered by:
awilson
Front and Rear road calipers are always different. Front brakes have a longer bolt for mounting onto the fork, rear brakes have a shorter bolt.

your
90
log-in
to get credit for your question