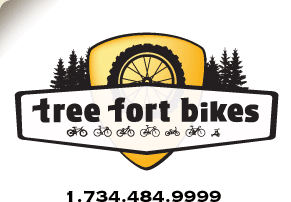 Product ID: 333222338203

Single Speed Cassette Cog
all about the
Surly Single Speed Cassette Cog
Surly's cassette-type cogs are designed to fit on standard Shimano compatible freehub bodies. These cogs have a tall tooth profile that is essential for preventing chain skip from the extra torque a singlespeed drivetrain encounters. In addition to being a stellar SS cog, the cog base width (where it contacts the freehub body) is 4.35mm, so you can stack a few of them up and use a 9-speed shifter for a simplified multi-speed drivetrain. This width also prevents it from ruining the freehub body as a result of digging grooves into it like skinny stamped cogs have a tendency to do. Surly cogs are machined from SCM415 CroMoly steel, then heat-treated for toughness and chrome-plated for surface hardening and enhanced chain lubricity. These cogs will work with 6-9-speed 3/32" chains, although we recommend the inherently updated quality of an 8 or 9 speed chain. They are also available in every increment from 13-22t, so you can select that perfect gear.

questions about the
Surly Single Speed Cassette Cog
asked by:
A Visitor
answered by:
canteau
The 16t Surly Single Speed Cog has an average weight of 62g
asked by:
A Visitor
What tool do I need to install and do I need spacers/lockring for my Surly single spd hub?
answered by:
mlewis
If your hub is a threaded hub, this cog will not work. This is designed to be used with Shimano type freehub bodies. Give us a call directly if you need more help!
asked by:
A Visitor
Is the width of this cog compatible with a Nuvinci IGH? Do I need any spacers?
answered by:
t.young
The cog width and spline are the same, so it should fit. I don't know why you'd need spacers as there's only one cog on that hub.
asked by:
A Visitor
What is the diameter of the 17t cog?
answered by:
mlewis
I measured a 17t cog at exactly 3" in diameter.
asked by:
A Visitor
Will these cogs damage an aluminum freehub body?

answered by:
mwirth
Should not be a problem for an aluminum freehub. Thanks!
asked by:
A Visitor
Do you sell the lock nut to attach this to my hope pro hub?
answered by:
s.myers
Any Shimano/SRAM compatible lockring should do (such as this one 333222374902). You'll also need a spacer kit (333222338205).
asked by:
A Visitor
Will these cogs bolt to a disc brake mount?
answered by:
jrichard
No, they will not.

your
90
log-in
to get credit for your question