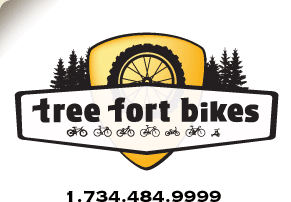 Product ID: 333222337030

IB-3C I-Beam Mini Folding Multi-Tool
1 available in-store, 240 available online
all about the
Park Tool IB-3C I-Beam Mini Folding Multi-Tool
It's like having a bike shop in your saddle bag, minus the stale beer and half eaten Clif bars. The Park IB-3 multi tool should cover most trail side repairs and includes important items such as a chain tool, which with out one could leave you stranded.
1.5 hex wrench
2 hex wrench
2.5 hex wrench
3 hex wrench
4 hex wrench
5 hex wrench
6 hex wrench
8mm hex wrench
T25 star driver
Straight blade screw driver
Composite wrapped steel tire lever
two spoke wrench sizes
10-speed compatible chain tool.

questions about the
Park Tool IB-3C I-Beam Mini Folding Multi-Tool
asked by:
A Visitor
Will the chain tool work on an 8 & 9 speed chain?
answered by:
mwirth
The chain tool will work on 8/9 chains with no issues.
asked by:
A Visitor
How are you suppose to operate the chain tool when it requires a wrench?
answered by:
jrichard
The tire lever detaches from the tool and has the wrench opening in the side of it. It becomes the handle of the chain tool.
asked by:
A Visitor
How much does this one weigh?
answered by:
canteau
The Park IB-3 weighs around 6.5 ounces

your
90
log-in
to get credit for your question


people also bought


Oury
Mountain Grip


ESI
Silicone Grip


Salsa
Gel Cork Bar Tape


Cinelli
Cork Tape Solid Colors