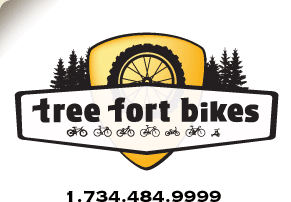 Product ID: 333222335144

all about the
Park FR-5 Cassette Tool
The Park FR-5 freewheel removal tool is a shop standard tool that gets used everyday here at Tree Fort. This tool is constructed from a heat treated hardened steel that should keep it in your toolbox for years to come.
It features a standard 12 spline interface that will fit most common lock rings from a long list of manufactures. The wall thickness has also been reduced to allow for remove of lock rings without having to remove the cones or locking nuts on some hub designs.
Additionally this tool can also be used to install and remove most Shimano compatible centerlock disc rotor lockrings.
Fits most:
Shimano
SRAM
SunRace
SunTour
Chris King and many others
Notes:
Park recommends you always use a the quick release skewer or axle nut to hold this tool in place while removing a cassette or rotor.
Additional Tools:

Use of a chain whip is needed to remove a cassette. Here's a few that might suit your needs.

questions about the
Park FR-5 Cassette Tool
asked by:
A Visitor
Will this tool fit the bottom bracket of a 05 specialized enduro.
answered by:
mlewis
No, this is a cassette tool, you're probably looking for the BBT-22 if you're bike uses a Shimano Octalink bottom bracket.
asked by:
A Visitor
The Park FR-5 and FR-1 both fit Shimano. I have a Ruby and a Robaix 4>5 years old.
answered by:
jrichard
You will want the FR-5 as it is designed for cassettes while the FR-1 is for freewheels.

your
90
log-in
to get credit for your question