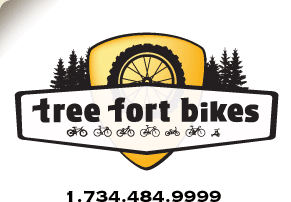 Product ID: 333222334523

Delta
Duracote Teflon Derailleur Cable
all about the
Delta Duracote Teflon Derailleur Cable
Exclusive Duracote Teflon process gives these cables long lasting, maintenance free lubrication.?

The Tree Fort Bikes Take:
Teflon cables allow your cables to move more freely through the housing which allows you to better compensate for finicky derailleur problems.

questions about the
Delta Duracote Teflon Derailleur Cable
asked by:
A Visitor
Per the related question above, is this cable compatible with a 15-yr old GripShift?
answered by:
canteau
If they are the SRAM version yes, the Sachs or Falcon grip shifters use either the Shimano standard which is what this cable is or the Sun Tour standard which is no longer made.
asked by:
A Visitor
Are these cables compatible with SRAM grip shift shifters? If not which cables will work?
answered by:
awilson
These cables would work great for that!
asked by:
A Visitor
What is the length of these cables?
answered by:
bhardy
They are 2000mm long.

your
90
log-in
to get credit for your question