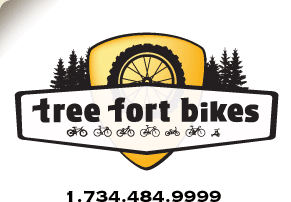 Product ID: 333222333109

PD-M324 Clipless/Platform Pedals
3 available in-store / online
all about the
Shimano PD-M324 Clipless/Platform Pedals
We often have customers stop by the shop looking for a pedal that they can ride around town on without having to buckle up in their clipless shoes. The PD-M324 is our go-to suggestion since it offers a great platform and the same tried and true adjustable SPD system as Shimano's other pedals. Easy adjust release tension makes this a great starter pedal for any new cyclist. Constructed with chromoly spindle and a forged body. Features SPD clip on one side, and a standard cage on the other.
Strong ChroMoly axle
Forged aluminum body
Cup and cone bearing system
Includes SH-56 cleats
4 degrees of float

questions about the
Shimano PD-M324 Clipless/Platform Pedals
asked by:
A Visitor
WHAT THREAD SIZE ARE THESE PEDALS
answered by:
t.young
9/16th.
asked by:
A Visitor
Can you instal power grips on the standard cage side?
answered by:
jrichard
You can, however it would not be recommended because when using the clipless side, the Power strap may drag close to the ground and could potentially get snagged on something and cause you to fall.
answered by:
anonymous
Absolutely, YES! These were attached to the captain's M324 pedals on our tandem during our trip down the Pacific coast from Canada to Mexico in 2009 (see our journal and bike with the straps at http://www.crazyguyonabike.com/). The Power Grips lasted about 3500 miles before "bonking." I am now using the clipless side of the M324's without the PG's. The Power Grips were great, but am feeling more comfortable with the clipless on our tandem now. BTW, two thumbs up on M324 pedals!
answered by:
smulder
Though we've never tried, it would certainly appear so.

your
90
log-in
to get credit for your question